Data is not trustable by default. Do you trust yours?
Data is the resource that fuels our digital economy, but most enterprises find it difficult to get value out of their data because they do not know what they have, where it is, or what it means.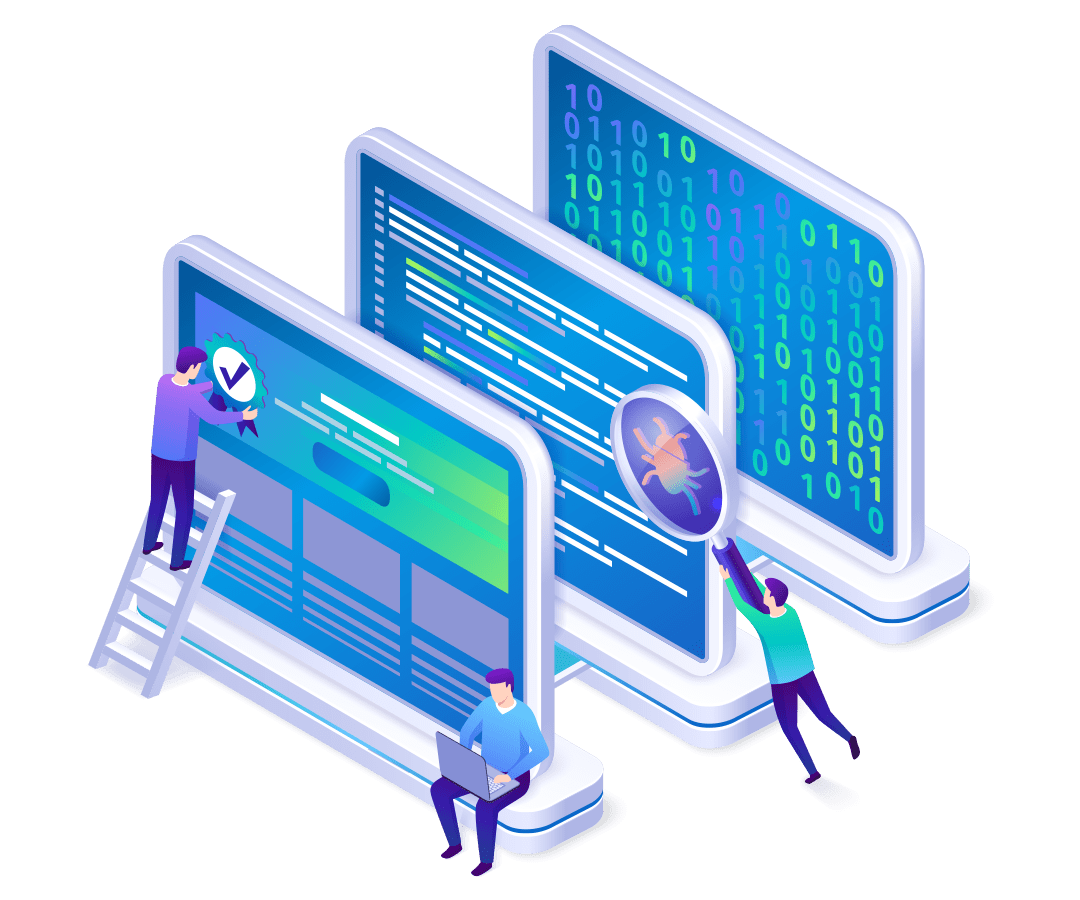 In this episode of Bloor InAudio, Dr. Arka Mukherjee, CEO of data management software company Global IDs joins Bloor Research Senior Analyst Andy Hayler and host Elizabeth Hotson BBC presenter and journalist, to look at the key role data lineage plays in ensuring data quality across an organisation.
The Team Discuss the Following Questions: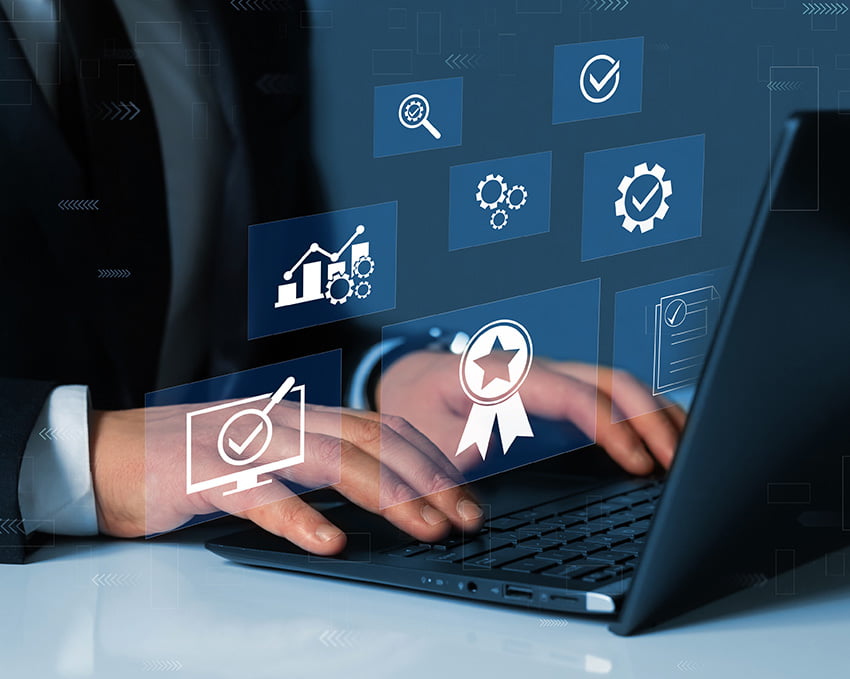 An Overview of Data Quality
Everyone who uses data for any purpose is relying on the data to be free from defects and represent what it is supposed to represent.  Loss of trust in data can happen suddenly and take a long time to regain.  
Global IDs Data Quality capability provides the means to take control of data quality and detect any issues before the data is used in business processes.
Global IDs provide a basic data quality service in their profiling capabilities.  Data values that are outliers can be identified and reported to administrators, who can then decide if they are true errors or not.  For instance, a column with Zip Codes may have some values that are only 4 digits, whereas the great majority are 5 digits.  
Similarly, a US State Code column in a Customer table might have some values not found in the parent reference data table, perhaps codes for Canadian provinces.  In this way, the profiling capability of Global IDs can be used at any time to discover potential data quality issues.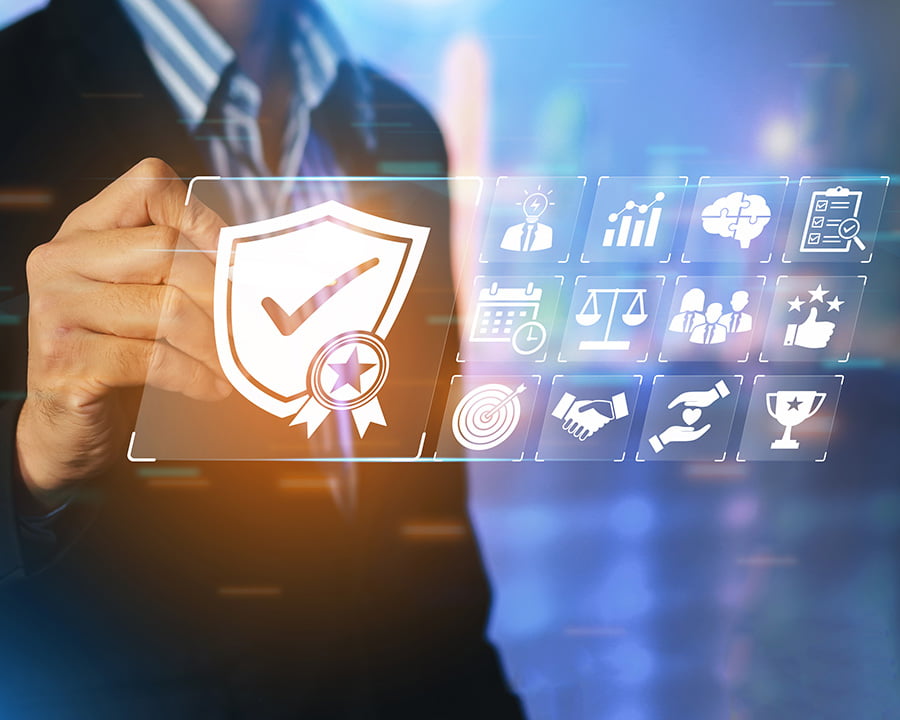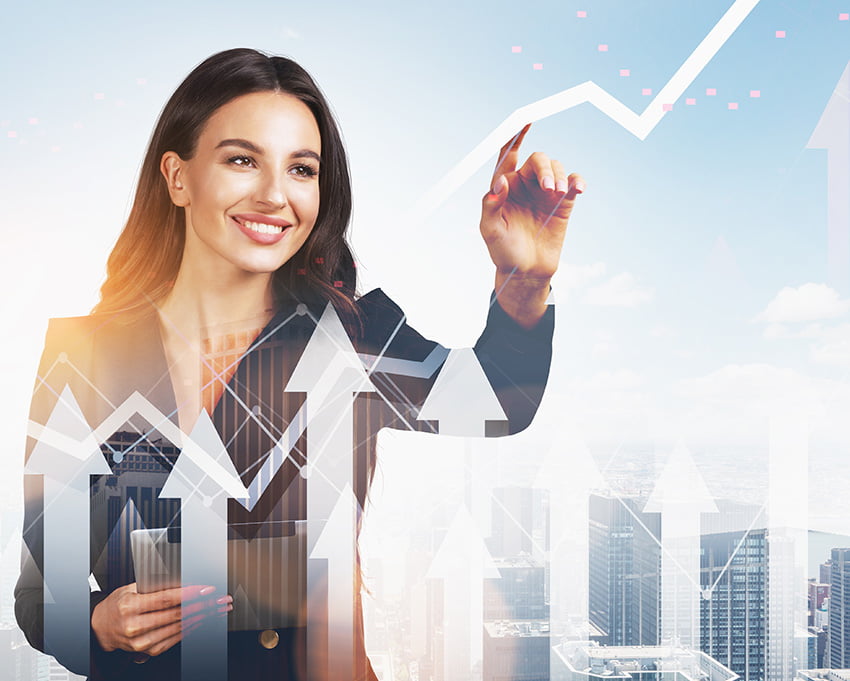 Global IDs Data Quality Capability Goes further than Profiling
The Global IDs Data Quality capability goes further than profiling and allows enterprises to place data quality controls on their data assets.  These controls are rules that get defined by business users and implemented in Global IDs.  
Additionally, the controls can be automatically generated by Global IDs for critical data elements.  The controls function like rules that continuously monitor the data elements they are linked to.  If the control detects a data value that it considers to be an exception, this is flagged and notifications are generated.
Global IDs Data Quality Capability can also Manage Stakeholder Involvement
Because Global IDs is an integrated platform with many other components, the Data Quality capability can link metrics about the health of data to other content in the Data Catalog, Business Glossary, and so on.  This provides meaningful information that is presented in reports and dashboards.  
The Global IDs Data Quality capability can also manage stakeholder involvement via RACI matrices that are further linked to these reports and dashboards.  The result is that the enterprise's data ecosystem can be placed under the control needed from a data quality perspective to provide the level of trust in the data that business users expect.
Contact us at +1 (888) 514-0192 to learn more about Global IDs Data Quality capability and to request a demo.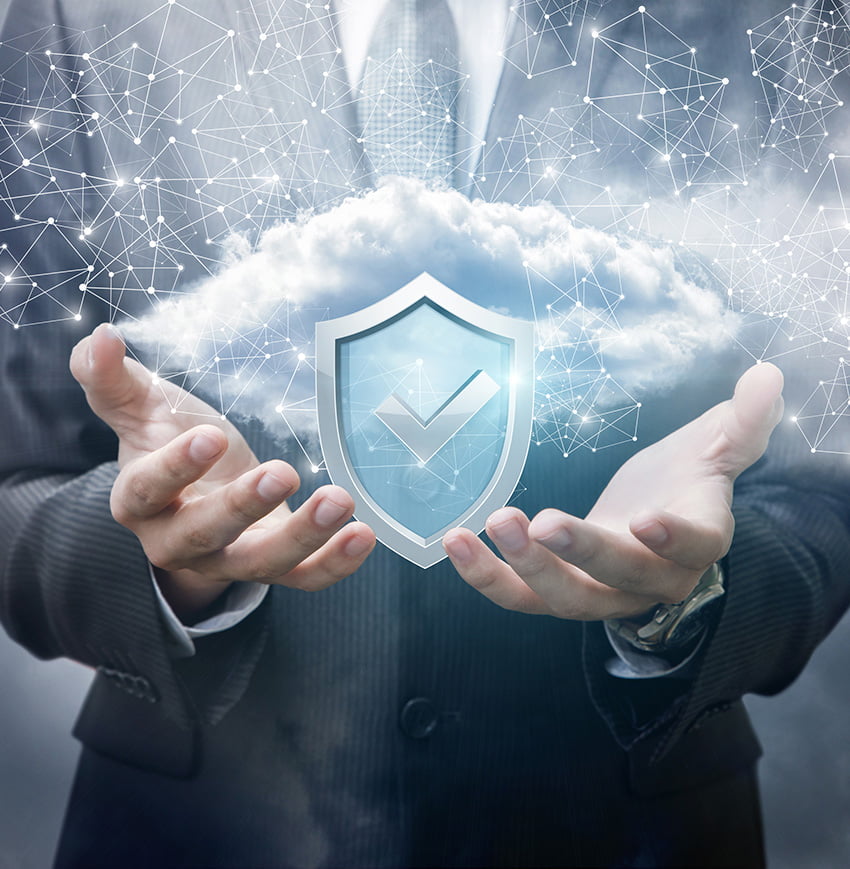 Understanding the data that drives your enterprise – where it is, what it is, and its state of integrity. This is the first step toward getting control of enterprise data.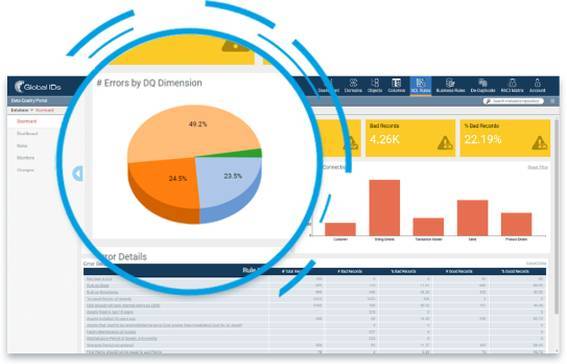 Data is the lifeblood of today's enterprises. Like the blood that flows through the body, it can become contaminated, lost, or bleed to places it should not. Corrupt data flows downstream from its points of origin, silently creating problems and wreaking havoc. Do you trust the quality of your data?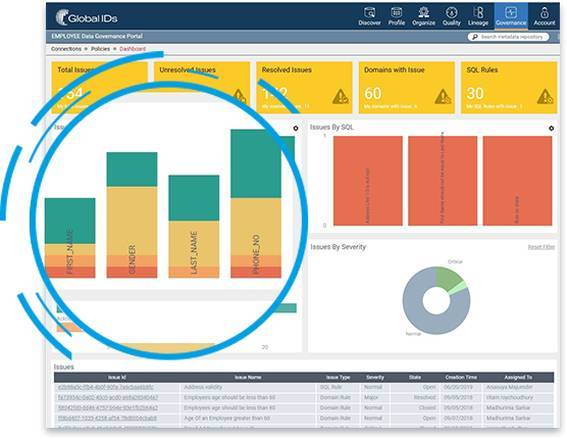 Data Quality: The Foundation for Trust
Ensuring the quality of data requires a comprehensive approach. The Global IDs platform leverages our discovery, profiling, classification, lineage, and catalog functions in establishing effective quality controls that make data trustable.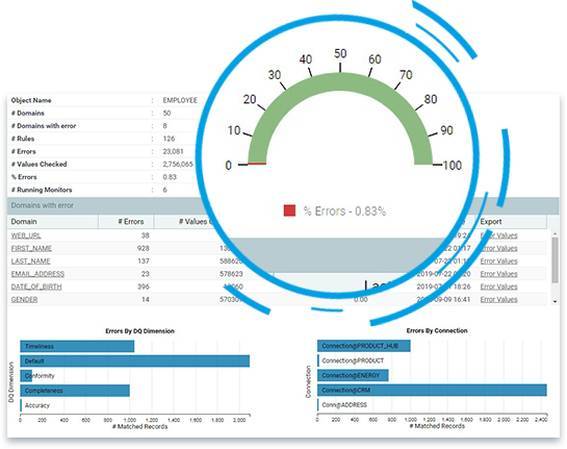 Data Quality: The Foundation for Analytics and Compliance
Data science, machine learning, and analytics all require data of high quality or they won't work. Compliance likewise requires enforcement of high data quality standards. The Global IDs Data Quality prepares your data for the future, as well as the demands of the present.
The Global IDs platform maintains an up-to-date, comprehensive inventory of data assets, wherever they are in the ecosystem.
Establishes control points and read-only quality controls at the database level
Automated control generation for Critical Data Elements across all kinds of data sources
Continuous monitoring of quality metrics
Data quality reports and dashboards for key business data
Establishes RACI matrix associating data assets with human owners responsible and accountable for the quality of core data assets
As Quoted in